Full Circle magazine issue 34 is out. This month discussing about editing photo by using GIMP, review about Acer UL30-A laptop etc.

In the magazine:
Command and Conquer.
How-To : Program in Python – Part 8, Digitally Retouching a Photo in GIMP, and The Perfect Server – Part 4.
My Story – a Linux User, and Powerpets.
Review – Acer UL30-A laptop.
MOTU Interview – Roderick Greening.
Top 5 – Reference Tools.
Ubuntu Women, Ubuntu Games, My Opinion, and all the usual goodness!
Issue 34 cover page.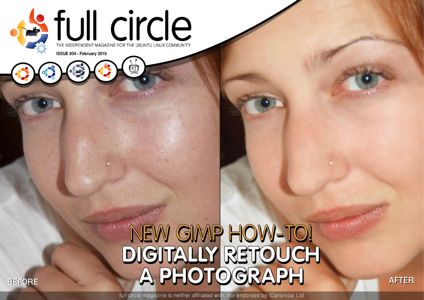 You can download issue 34 from
here
.